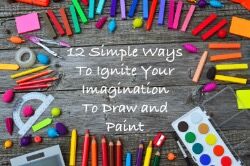 12 Simple Ways To Ignite Your
Imagination To Draw And Paint
Are you ever faced with staring at a blank page searching for inspiration? I know there have been plenty of times I have, and a sense of panic takes over and there's suddenly something else that is really important and you must do it now (when really it could wait that little longer!) It can be so easy to lack inspiration and therefore motivation.
Deciding upon what to draw is the first decision you need to make as an artist, along with what medium you want to use. Now this might seem easier said than done! It's all to easy to feel uninspired, like you really don't know what to create, and lacking that drive to do so. Quite often you might find well meaning friends or family telling you what you should be drawing because more people would like that, or you'd be able to sell those. Following this strategy will most likely lead to you creating work that you aren't pleased with, because if your heart isn't in it, it will show through in our work. When drawing or creating anything, you want to produce work that makes your heart sing. Even if you eventually take on commissions, don't feel forced into doing subjects you are not happy with, focus on those that bring you joy.
Even if you know what kind of subjects you enjoy, artists all go through periods where they lack inspiration. If you are not feeling inspired, it becomes all too easy to procrastinate! There are so many different types of subjects you can choose, from animals to people, to landscapes to flowers to still-life, the list is endless. The world is your oyster, and it can be somewhat overwhelming to feel inspired and make a choice.
There are many reasons as an artist that you might find yourself lacking inspiration. You might be going through a stressful time in your life, perhaps you are feeling a little burnt out, outside experiences such as the period we find ourselves at the point I write this with Coranvirus. For me, if I have put my heart and soul into a piece of work, I find it quite challenging to get inspired to create something new. These are some of the strategies that I use to help me get inspired and motivated to produce some new artwork, whether for pleasure or to sell.
1. CAPTURE EXPERIENCES THROUGH PHOTOGRAPHS
I cannot advocate enough collecting inspiration throughout your every day life. When out and about, take photographs of things that inspire you, that might be useful at a later date for backgrounds, or something you might like to draw; landscapes/whole things and close ups. These days many of us have smart phones which means it has become much easier to collect reference photos. I will go into more depth about taking, using and organising photo references in another blog.
2. SKETCH
Get out that sketch book that you bought and put in a cupboard and take it out and about with you! Not only that use it to draw and make notes of things that captured your attention. It doesn't even need to be a sketch book, use whatever paper and pencil/pen/paint you have, it doesn't have to be fancy. Drawing without any pressure can be very motivating and help get those creative juices flowing. This also gives you a chance to not only see how you might compose what you are interested in, but allows you to really look and study how things look; textures, colours, shapes. Remember, if you are nervous about sketching, you don't need to be. This can be a personal reference book for your eyes only!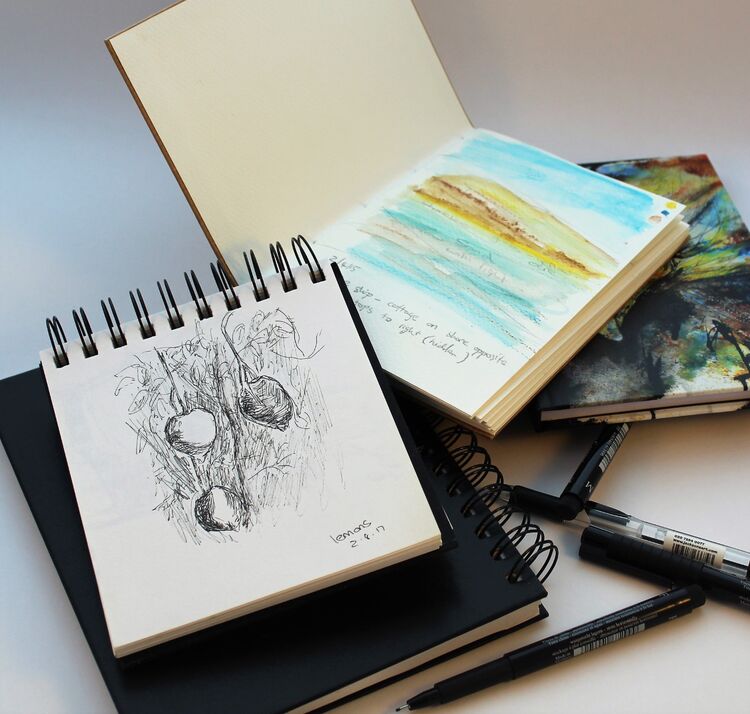 3. COLLECTING TREASURES
When out and about capturing photos and sketching, you could also collect actual items on your journeys and keep a box or baskets of inspirational treasures. It could contain anything you like, whatever items that inspire you from stones to shells to pieces of wood to ribbons, pieces of fabric, feathers, whatever captures you! Then when you need that bit of inspiration you can pull out your box of treasures and search through them. It also serves the purpose of having real life materials at hand when creating your art for you to study and draw from.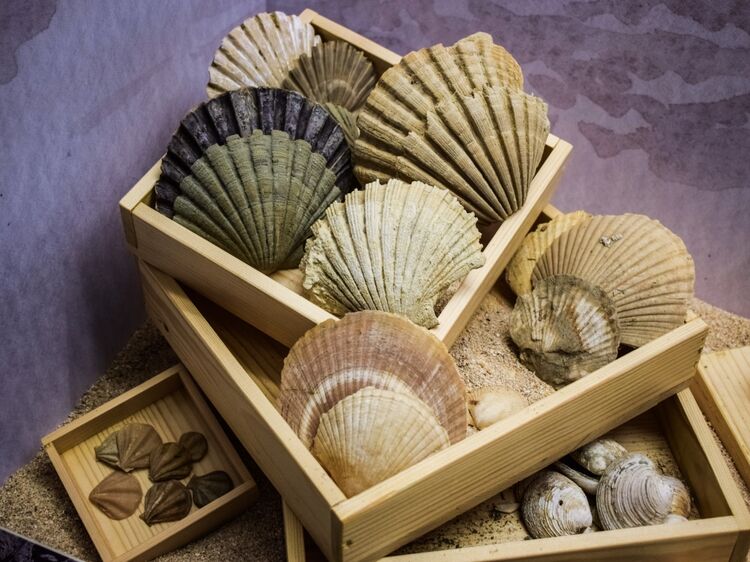 4. ONLINE REFERENCE MATERIALS
You may not be able to get out and about to collect your own photos or items, or you may not be able to access certain things very easily. My mum was partially disabled and generally housebound. She used to draw and paint whatever she could find around her or she would ask me to collect things for her. These days, it has become much easier for artists to access a huge supply of reference photos on the internet. Some of these are offered free and some are paid for. Whilst I personally love being able to take my own photos and collect reference materials in the way that I want, I appreciate the ability to have access to online reference materials where necessary. When using other people's reference photos, it is extremely important to check for copyright and see what you are allowed and not allowed to do. You cannot just use photos off Google. How would you feel if people used your work without permission? Even if you use photos from sites that give you permission to use them, it is still courteous to reference the photographer when posting your work.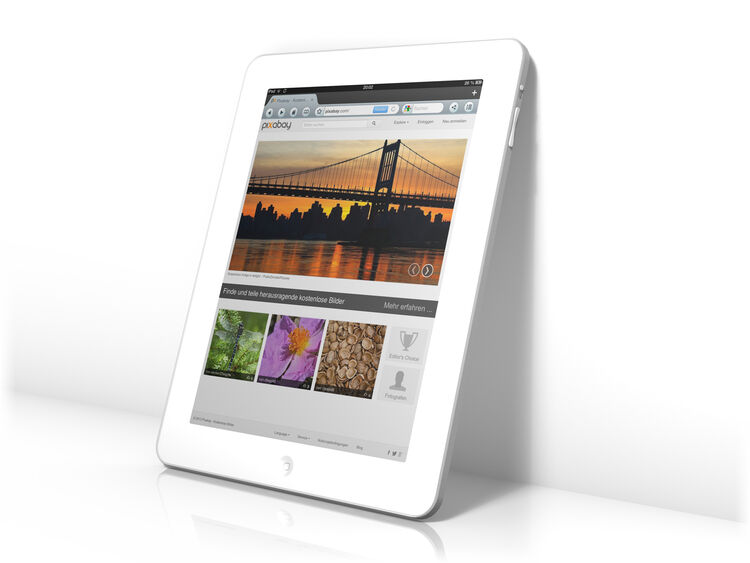 Here are some sites you might find useful…
5. PINTEREST
This is a wonderful resource, full of so many wonderful pictures of absolutely everything. Make yourself an inspiration board, or boards and spend some time searching for different things that interest you. Just be careful not to end up spending all day looking, as its very easy to loose track of time! It is also something you can then add to at anytime and is easy to flick through to get inspiration whenever you need.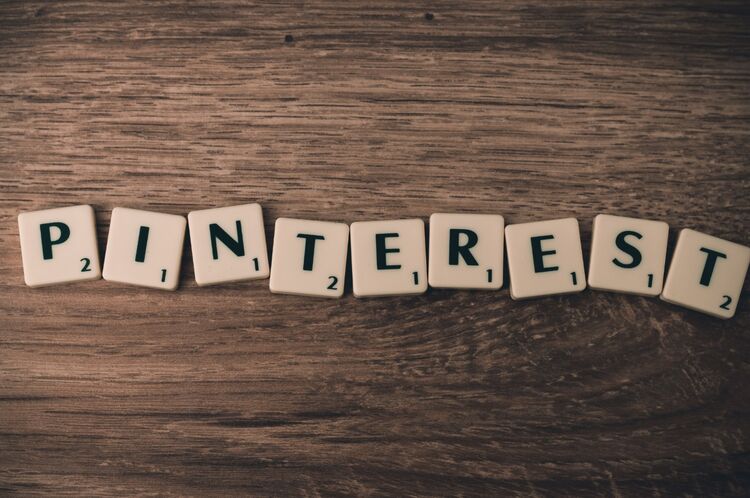 6. A PHYSICAL INSPIRATION BOARD
Another take on creating a Pintrest board is to actually create a physical collage board. This could be created by searching through magazines, your own photographs, printing off things you find. It doesn't have to be the exact thing you want to draw or paint, you are looking for things that inspire you and that you really like to use as a starting point to spark your imagination.
7. LISTS
Keep a list of things that you would like to draw as they come to you. That way, when you are stuck you can look down your list and see if any jump out at you. You can also use it to search for supporting reference materials or as ideas of places, things to go and visit for yourself. You could create a list on your phone, so you can easily jot things down as they come to you, or you could write them down and pin a list to your wall.
8. MINDMAPS
Another way to get inspired is to create a mind map. These can be done on paper or electronically. You could start be asking yourself, what do I love? What makes me happy? Then you can carry on asking yourself questions based on these things. For example you might love animals. Break it down, what kind of animals? What do I particularly love about them?
9. USE YOUR EARS!
Listening to music might get your creative juices flowing. I'm the sort of person that doesn't like to sit in silence to work or draw, I don't find it very inspiring or motivational. The type of music I like to listen to, depends on my mood! You might find that different styles of music inspire you to create different styles of art work.
10. DOODLING
There are apparently a number of different benefits to doodling with one of them helping your mind to get creative and spark ideas. The beauty of doodling is it can be done anyway, anytime and is thinking through drawing, perfect for us creatives!
11. FOLLOW OTHER ARTISTS ON SOCIAL MEDIA
While you don't want to just copy others (unless you are doing tutorials and learning), it can be very inspiring seeing what others create. I follow a huge array of artists with different styles and subject matters and love seeing what others create. To me it can be hugely inspiring and motivational, and sets my imagination and the old cogs going! I personally particularly love Instagram for this, as it is geared towards photos and its very easy to flick through the stories.
12. RELAX
- You are probably not going to feel inspired and motivated to get creative if you are feeling stressed and wound up (unless perhaps if that is something that you are creating in your work!). There are different ways of taking some time out for yourself. The act of going for a walk and getting some fresh air can clear your mind and help you to feel inspired and focused. Meditation and yoga are other ways of relaxing and helping you be motivated and inspired. Whatever works for you, but taking time out for yourself can work wonders.
I hope you have found some of these ideas helpful to get you feeling inspired and motivated to get creative and draw or paint something you will love doing. If you have any ways of inspiring yourself that I've not mentioned then I would love to know what works for you?
Happy Drawing
Izzy x
You can also become an
Izzy's Art Fantastic Follower
and receive occasional emails with new products, top tips, offers, keep up to date what I'm creating, free how to mini guides and much more!